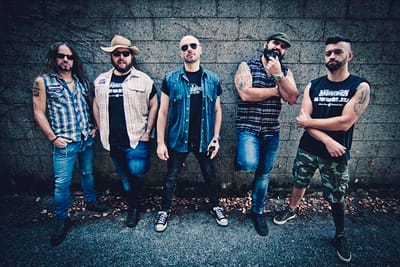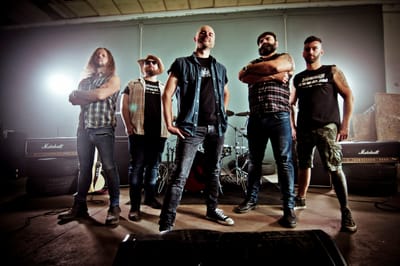 LONGOBARDEATH
DAL 1993 , MILANES HARD-ROCHENROLL BAND!
Hard rock / Beer Folk / Party Punk Heavy band in Dialett Milanes e oltre! E quand ch'el capita a femm anca l'acustic!
(Att.ne: Se i link non si aprono direttamente, usare tasto destro del mouse e "apri link in un'altra scheda")
Band, Bio, News, Eventi:
www.instagram.com/longobardeath1993
www.facebook.com/longobardeath
https://twitter.com/longobardeath
www.metal-archives.com/bands/Longobardeath/22057
https://lmo.wikipedia.org/wiki/Mik_Longobardeath
Prenota il tuo concerto / maglietta / cd:
www.facebook.com/angermusicreleases
o
info@angermusic.it
Visita il nostro shop ufficiale:
longobardeath.hoplix.shop/
I nostri dischi:
http://www.angermusic.it/longobardmain_file/disco.htm
Music:
https://open.spotify.com/artist/7tC0A6ZyUuTWhdRhE7r0Ty
Youtube Video:
http://www.youtube.com/results?search_query=longobardeath&search=Search
Tutte le domeniche sera su Radio Libertà h.21.00 "Polenta Heavy Rock" (con Dj Ul Mik, Dj Pivi & Dj Incubo):
Seguici su
https://play.xdevel.com/12607/audio0s975360-306
o sulla TV canale 740 .
I Longobardeath da 30 anni, offrono un' innovativa miscela musicale di brani propri e rielaborazioni della tradizione milanese, assieme a classici del rock-hard rock, metal, folk, punk, lombardizzati in testi, atmosfera e contenuti.
Cresciuti in motoraduni, metal open air, feste della birra e de l'uga, clubs, pubs e osterie, laureati all'università della strada, bettole e peggiori bar de Milan! Siamo una minoranza etnica che riesce a cantare ancora in lingua "Milanese"!
Oltre 500 concerti! Negli anni abbiamo collaborato e/o condiviso il palco con tanti artisti, tra cui Nanni Svampa, Pino Scotto, Davide Van De Sfroos, Gerre e i Tankard, Onkel Tom dei Sodom, Andy Panigada e i Bulldozer, Necrodeath, gli Skiantos, Gli Atroci, Nanowar Of Steel, Folkstone, Enrico Ruggeri, Omar Pedrini, UB & The Dirty Bastards, Prophilax e molti altri. Ci siamo esibiti nei migliori clubs e locali, tra queste "Live" di Trezzo e teatro "Dal Verme" di Milano.
Discografia:
-Album-
2005 - Ki l'e' dur (Anger Music)
2007 - Polenta violenta (Metal Voltage / Andromeda)
2008 - Bonarda bastarda (Pongo Music / Self )
2011 - Ball de Nadal (Fonola / Andromeda)
2012 - Calibro rovente (Fonola / Andromeda)
2014 - Old Time Balabiott (Anger Music / Punishment 18)
2016 - Milanogalera (Anger Music / Vomit Arcanus) Digit. - Acoustic
2020 - All you can shit ...Pirla! (Anger Music / Punishment 18)
-Album del vivv-
2010 - Alcolico Laiv (Anger Music)Cd + Dvd
2013 - Rock Inn Laiv (Anger Music) Dvd
2013 - Milanoktoberfest (Anger Music / Vomit Arcanus) Digit.
2013 - Senza Curent(Anger Music / Vomit Arcanus) Digit. - Acoustic
2013 - Metal New Year Laiv (Anger Music / Vomit Arcanus) Digit.
2018 - Lurido Laiv (Anger Music / DeathStorm / Punishment 18) Cd
2022 - Laiv You Can Shit ...Pirla! (Anger Music / Vomit Arcanus) Digit.
-Singol-
1994 - Ki l'è dur Rehalsal Demo (Autoprod.)
2002 - Ki l'è dur Demo (Aematien prod.)
2007 - Polenta violenta ( Anger Music ) Digit. Video
2008 - Bonarda bastarda ( Anger Music ) Digit. Video
2008 - Acciaio biancoblu (Pongo Music / Self )
2009 - L'ass de picch (Iron Tyrant)
2011 - F.B.L.O.(split con F.F.A.) (Anger Music)
2011 - A l'e' festa! (split con Bepi & the Prismas) (Anger Music / Buti prod.)
2013 - Luciano ( Anger Music ) Digit. Video
2020 - All you can shit ...Pirla! ( Anger Music ) Digit. Video
-Box set-
2008 - Sacch de picch (Anger Music)
2011 - Cavell de Nadal (Anger Music)
2012 - Milano a mano armata (Anger Music)
2015 - 100% (Anger Music)