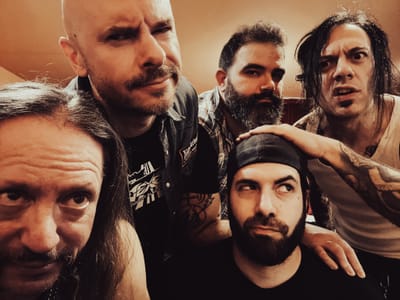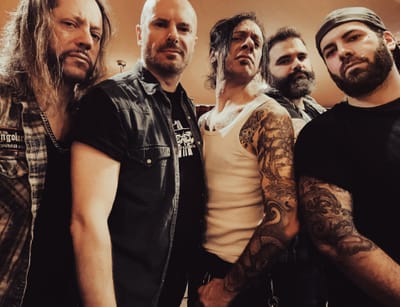 LONGOBARDEATH
DAL 1993 , MILANES HARD-ROCHENROLL BAND!
Hard rock / Beer Folk / Party Punk Heavy band in Dialett Milanes e oltre!
General info:
https://linktr.ee/longobardeath
(Att.ne: Se i link non si aprono direttamente, usare tasto destro del mouse e "apri link in un'altra scheda")
Band, Bio, News, Eventi:
www.instagram.com/longobardeath1993
www.facebook.com/longobardeath
https://twitter.com/longobardeath
www.metal-archives.com/bands/Longobardeath/22057
https://lmo.wikipedia.org/wiki/Mik_Longobardeath
Prenota il tuo concerto / Booking, press, management:
info@angermusic.it
Visita il nostro shop on-demand ufficiale:
longobardeath.hoplix.shop/
Compra i ns dischi (Ebay):
https://www.ebay.it/itm/294249183433
Digital music:
https://open.spotify.com/artist/7tC0A6ZyUuTWhdRhE7r0Ty
Youtube Video:
http://www.youtube.com/results?search_query=longobardeath&search=Search
Tutte le domeniche sera su Radio Libertà h.21.00
"Polenta Heavy Rock" (con Dj Ul Mik, Dj Pivi & Dj Incubo). Seguici su:
https://play.xdevel.com/12607/audio0s975360-306
o TV canale 252 .
Longobardeath! Da 30 anni, la tradizione milanese, si sposa con il migliore rock, hard-rock, metal, folk, punk. Cresciuti in motoraduni, metal open air, feste della birra e de l'uga, clubs, pubs e osterie, laureati all'università della strada, bettole e peggio bar de Milan! Una" minoranza etnica" che canta ancora in lingua "Milanese"!
Oltre 500 concerti! Negli anni abbiamo collaborato e/o condiviso il palco con tanti artisti, tra cui Nanni Svampa, Pino Scotto, Davide Van De Sfroos, Skiantos, Gli Atroci, Nanowar Of Steel, Folkstone, Enrico Ruggeri, Omar Pedrini, UB & The Dirty Bastards, Prophilax, Gerre e i Tankard, Onkel Tom dei Sodom, Andy Panigada e i Bulldozer, Necrodeath, Whiplash, Artillery. Ci siamo esibiti nei migliori clubs, locali, festival, tra questi: Live di Trezzo, RugbySound fest. di Legnano, Teatro Dal Verme di Milano, Slaughter Club di Milano, Druso di Bergamo, Legend Club di Milano, Festa Biker di Cologno, Rembambeer di S.Vittore Olona e molti altri.
Discografia:
-Album-
2005 - Ki l'e' dur (Anger Music)
2007 - Polenta violenta (Metal Voltage / Andromeda)
2008 - Bonarda bastarda (Pongo Music / Self )
2011 - Ball de Nadal (Fonola / Andromeda)
2012 - Calibro rovente (Fonola / Andromeda)
2014 - Old Time Balabiott (Anger Music / Punishment 18)
2016 - Milanogalera (Anger Music / Vomit Arcanus) Digit. - Acoustic
2020 - All you can shit ...Pirla! (Anger Music / Punishment 18)
-Album del vivv-
2010 - Alcolico Laiv (Anger Music)Cd + Dvd
2013 - Rock Inn Laiv (Anger Music) Dvd
2013 - Milanoktoberfest (Anger Music / Vomit Arcanus) Digit.
2013 - Senza Curent(Anger Music / Vomit Arcanus) Digit. - Acoustic
2013 - Metal New Year Laiv (Anger Music / Vomit Arcanus) Digit.
2018 - Lurido Laiv (Anger Music / DeathStorm / Punishment 18) Cd
2022 - Laiv You Can Shit ...Pirla! (Anger Music / Vomit Arcanus) Digit.
-Singol-
1994 - Ki l'è dur Rehalsal Demo (Autoprod.)
2002 - Ki l'è dur Demo (Aematien prod.)
2007 - Polenta violenta ( Anger Music ) Digit. Video
2008 - Bonarda bastarda ( Anger Music ) Digit. Video
2008 - Acciaio biancoblu (Pongo Music / Self )
2009 - L'ass de picch (Iron Tyrant)
2011 - F.B.L.O.(split con F.F.A.) (Anger Music)
2011 - A l'e' festa! (split con Bepi & the Prismas) (Anger Music / Buti prod.)
2013 - Luciano ( Anger Music ) Digit. Video
2020 - All you can shit ...Pirla! ( Anger Music ) Digit. Video
-Box set-
2008 - Sacch de picch (Anger Music)
2011 - Cavell de Nadal (Anger Music)
2012 - Milano a mano armata (Anger Music)
2015 - 100% (Anger Music)